CAPA was Awarded the Horizon Foundation Mental Health Community Engagement Grant
We're proud to join nearly 50 organizations partnering with the horizon foundation on mental health outreach.  Join us and be an Emotional Support Human in Howard County.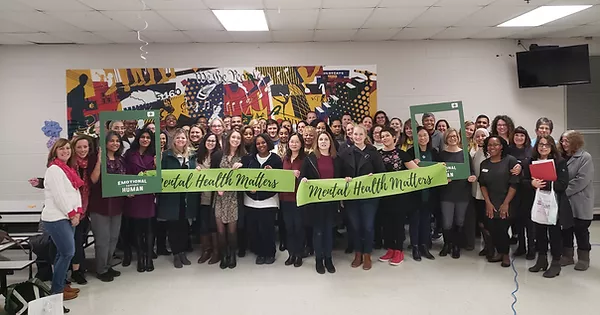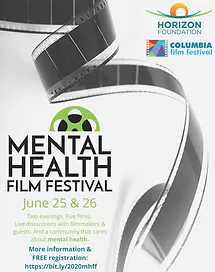 2020 Mental Health Film Festival June 25 & 26
Join the Howard County community for two virtual evenings of films and live discussions about mental health with filmmakers and guests. Get your FREE ticket to attend the virtual 2020 Mental Health Film Festival from the Horizon Foundation, in partnership with the Columbia Film Festival. On June 25, four short films will be followed with live Q&A with filmmakers Ann James and Erica Arvold. On June 26, the feature film Cracking Up will be followed by a conversation with actress, singer, and author Rain Pryor. Learn more and get your free tickets: https://bit.ly/2020mhff.
Click here for more information.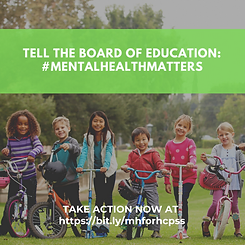 Mental wellness is critical to student success. Through a 30-school pilot program jointly funded by the Howard County Public School System and the Horizon Foundation, students can more easily access mental health services during the school day, including one-on-one counseling services. Tell the Board of Education #MentalHealthMatters and urge them to protect funding for this program!
https://bit.ly/mhforhcpss
Dropping in on someone…
Don't drop the ball where it comes to your friends! Let them know you're there to talk. Learn more tips about how to be an Emotional Support Human: supporthuman.org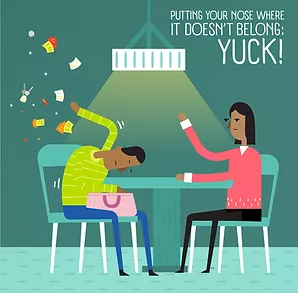 Speaking of noses, make sure your friend "knows" you're there for them. Join us and the Horizon Foundation be an Emotional Support Human in Howard County: