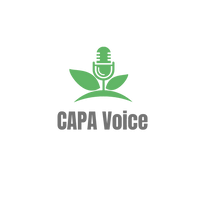 HCPSS Calendar Committee
by Erica Qin
The Chinese American Parents Association (CAPA) is hoping to encourage Asian American representation in Howard County through the calendar committee. The calendar committee meets regularly to discuss and make recommendations regarding the HCPSS Academic School Calendar, including any holidays that are celebrated by religious and ethnic groups.
"[We] want to encourage more [Chinese American] parents to come out to serve their community, to go outside of their family… there are many things that can be done in our society," former CAPA board member and calendar committee member Linfeng Chen says.
"[This] is necessary because it gives… a chance to hear people from different backgrounds and cultures," CAPA board member Lili Zhang says.
CAPA first became involved with the calendar committee in 2014. Their goal was for Lunar New Year to be included as a public holiday for the 2015-2016 calendar year. The founder and former president of CAPA, Jean Xu, called for the initial meeting of interested and concerned parents in August of 2014 to discuss this issue. During this meeting, they formed the Lunar New Year committee with three set goals: first, to avoid comparing themselves with other racial or religious holidays; second, to combine Lunar New Year with a professional learning day in order to gain more support for their proposal; and lastly, to include five other traditional Chinese holidays in the school calendar's information box.
In the following months, CAPA coordinated several events in order to gain more support for their proposal. Such events included meetings with Board of Education candidates, sending questionnaires to candidates, and online petitions for support of the proposal. Another notable event organized by CAPA was the Board of Education's public hearing on December 15th, 2014, where about 80 people attended and 16 testified in favor of this proposal.
On January 15, 2015, the Board approved the superintendent's 2015-16 school calendar, which included Lunar New Year as a professional learning day. This was a significant achievement for CAPA, allowing the Chinese American community to have a greater presence in the Howard County school system.
The combination of Lunar New Year and a professional learning day accommodates both the needs of those who celebrate and those who do not. It minimizes the inconvenience brought to students who do not observe this holiday, and allows those who celebrate to have adequate time to spend with friends and family.
"For the first time," Chen says, "we had something concrete that students could celebrate and recognize on the calendar."
As a result of CAPA's determination and actions, the Chinese American community is able to adequately celebrate this important cultural holiday in the past few years. "I am so happy to see we are not a quiet group anymore, and [instead,] we are active [and] energetic," Chen says.
However, CAPA's hard work is at risk of being overturned with recent events. In the latest proposals submitted by the calendar committee, the 2024 Lunar New Year may not be considered a professional learning day and will not have a day off for students. CAPA is calling for more community involvement to oppose this; Lunar New Year is an important holiday for Chinese Americans and Other Asian Americans, who make up a large portion of the population in Howard County.
"Equity means equal opportunities and equitable access for everyone including Asian Americans," says Xu. "It is up to us to empower ourselves to ensure it happens. We need to stand up and speak out in unity."
The Board of Education had a public hearing on Tuesday, November 2nd, where they reviewed this proposal and heard public opinions. The final decision will be made after consideration of the testimonies and proposals. All community members interested in preserving the Lunar New Year break are encouraged to write to the Board of Education at boe@hcpss.org regarding this issue.